Blog 8: This Be Madness
Posted on March 20, 2010 by Carl Hardin
<![if !vml]>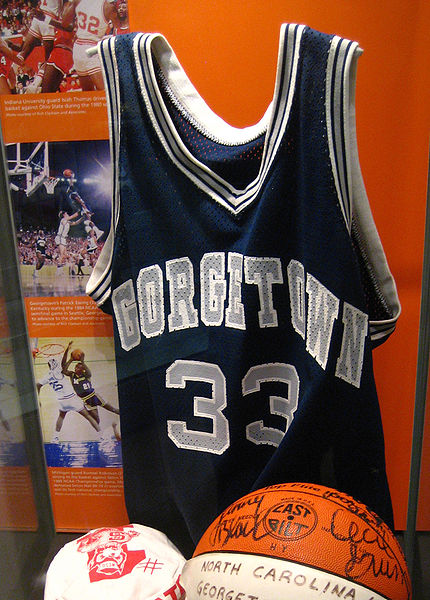 <![endif]>How mad is it? It's so mad that millions of people all over America, all over the world even, are ripping up their now worthless brackets as upset after upset has knocked many of the favorites out and kept many of the long shots in. It's so mad that a 30 foot jump shot can send a grown man to tears.
How mad is it? It's so mad that Kansas, the #1 seed overall, the team that was supposed to win it all, lost to Northern Iowa. That's right, Northern Iowa, a Cinderella team from the Missouri Valley conference that had never before made it as far as the Sweet 16 round of the NCAA tournament. That's right, a team that hadn't beaten a ranked opponent all year and had lost to the likes of Wichita State and Evansville and Bradley. But, this weekend they had what it took to beat the #1 overall seeded Kansas Jayhawks. They did it with the deft 3 point shooting of Ali Farokhmanesh, the son of an Iranian olympic volleyball player, who was left wide open to hit the final 3 pointer of the game that sealed Kansas' doom.
How mad is it? It's so mad that the 10th seeded Saint Mary's Gaels will be headed for the Sweet 16, after bouncing 2nd seeded Villanova from it's rightful place in the tournament. What's a Gael? The Gaels won it with outstanding play from 6'11" center Omar Samhan, whose 32 points led the way for Saint Mary's. On a day when Villanova's leading scorer, Scottie Reynolds just didn't having, hitting only 2 of 11 field goals, Omar Samhan had it all. By the way, a Gael is a Scottish Highlander. What?
How mad is it? It's so mad that the 14th seeded Ohio University sent 3rd seeded Georgetown Hoyas home with a dominant 97 to 83 defeat. Ohio wasn't supposed to win this game. Ohio wasn't supposed to be here. They had lost more games than they won in conference play. That's MAC, Mid America Conference play, a conference that doesn't send many teams to the upper ethelons of the NCAA tournament. On the other hand, the Hoyas are tournament royalty. They were supposed to go deeper in the tournament that day one. Oh well.
This be madness!
Other Blogs:
Ode to Mothers
Ugly Duck has beauty
Obama to be President
Bernie Mac makes exit
Tiger Woods wins again!
Chris Brown vs Rihanna
Tiger Woods is Legend
Floating with Mohammad Ali