<![if !vml]>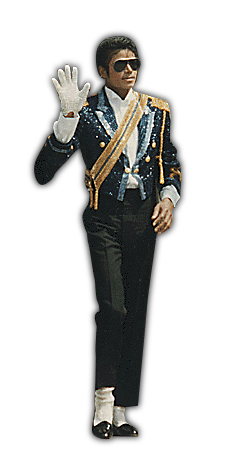 <![endif]>

News Briefs: Lebron James Devastates Cleveland, Heads to Miami
Posted on July 11, 2010 by Carl Hardin
Lebron James to Seek Fortune in Miami
Move over Sheik. There's a new villian in the world of sports. Lebron James ripped the heart out of Cleveland Cavalier fans by announcing in a highly promoted televised special that the homegrown hero was abandoning the locals and heading for Miami. So stunned and devasted were Cavalier fans that they immediately began burning their Lebron James #23 jerseys, as they referred to their former "King" as a coward and a traitor.
James joins fellow NBA stars Dwyane Wade and Chris Bosh in Miami. Both Bosh and James came to the heat through sign-and-trade deals in which the Heat sent first and second round draft picks to the Raptors for Bosh, and the Cavaliers for James. All three stars agreed to salaries significantly below what they could have received elsewhere in order to allow the Heat to build up the roster with key supporting players.
Dan Gilbert, the majority owner of the Cleveland Cavalier franchise issued a scathing letter to fans, denoucing James' actions. In the letter, he tells fans "you simply don't deserve this kind of cowardly betrayal". Further, he states "I PERSONALLY GUARANTEE THAT THE CLEVELAND CAVALIERS WILL WIN AN NBA CHAMPIONSHIP BEFORE THE SELF-TITLED FORMER 'KING' WINS ONE". In subsequent interviews, Gilbert also accused James of quitting on the team during the playoffs the past two seasons.
Perhaps the most significant reaction to Lebron's announcement was the removal of the huge 10-story tall Witness mural of James, which had hovered over downtown Cleveland for several years. Nike has begun taking it down. Some fans had hurled rocks at the mural after Lebron's announcement.
If Lebron expected this kind of backlash, he didn't show it during announcement night interviews. He clearly looked like the weight of the world was on his back.
I'm no psychic, but I'm guessing the reception in Cleveland is going to be real chilly when Lebron comes back home.
Other E-News and Gossip
Alicia Keys is pregnant! Yes, the Grammy Award winning super entertainer recently confirmed speculation that she is indeed with child. The father is Keys' fiance rapper/producer Swizz Beatz. The couple is scheduled to be wed later this year.
Other News
Lebron's Ready to Cash In
Gary Coleman Dies
Michael Jackson Dies of Cardiac Arrest
Gary Coleman runs over Fan
Bernie Mac Dies
Isaac Hayes Dies
Bernie Mac Hospitalized!
R. Kelly Goes Free!
Talk about it in our Forum!