<![if !vml]>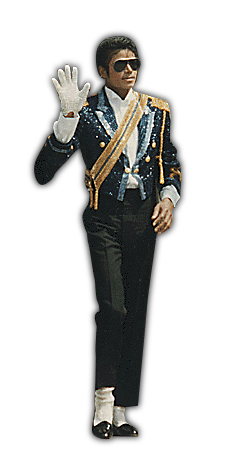 <![endif]>

News Briefs: Drugs from Doctor may have Killed Michael Jackson
Posted on July 27, 2009 by Carl Hardin
A law enforcement official, speaking on the condition of anonymity, has indicated that Dr. Conrad Murray, Michael Jackson's personal live-in doctor gave Michael the drugs that killed him. The official indicated that Michael regularly received the anesthetic propofol to help with his insomnia, and that Dr. Murray provided a dose of the drug the night before Michael died. Dr. Murray has not provided any indication as to whether Michael ever awakened the next morning prior to his passing.
News Briefs: Michael Jackson has Died
Posted on June 26, 2009 by Carl Hardin
In life, he was larger than life. Now Michael Jackson, arguably the world's greatest entertainer, has tragically died at the age of 50.
Paramedics were called to Michael's Beverly Hills home shortly after noon on Thursday, June 25. He was rushed to the UCLA Medical Center where he was pronounced dead two hours later. He was in a coma when he arrived at the medical center. Doctors tried unsuccessfully to resuscitate him for more than an hour. It is believed that he died from cardiac arrest, according to Michael's brother, Jermaine, acting as the family spokesman.
Fans all over the world mourned the loss of the iconic pop star. Included among those mourners was his former employer, Berry Gordy, founder of Motown Records, who said "Michael was and will remain one of the greatest entertainers that ever lived".
Other News
Gary Coleman runs over Fan
Bernie Mac Dies
Isaac Hayes Dies
Bernie Mac Hospitalized!
R. Kelly Goes Free!
Talk about it in our Forum!